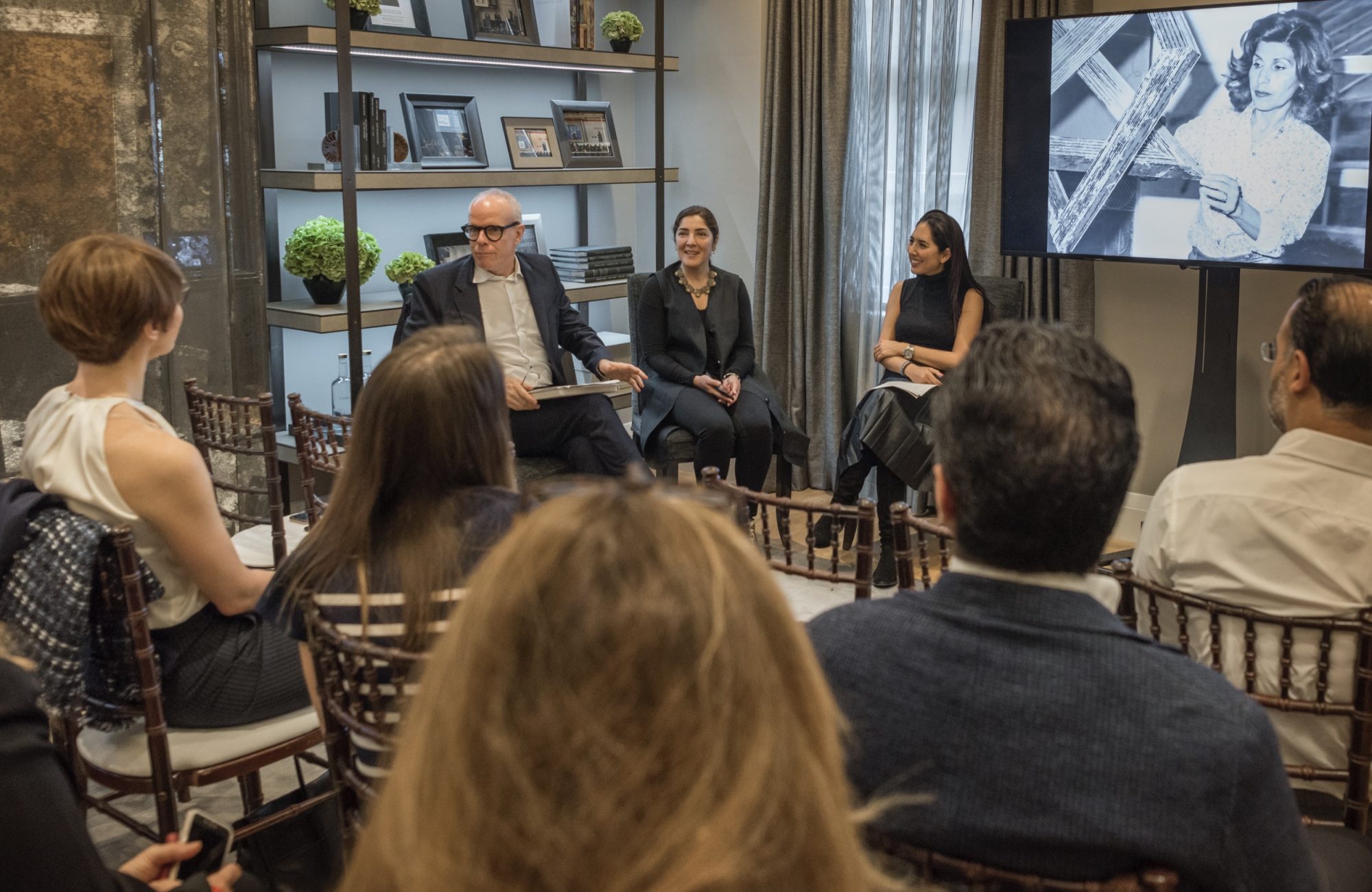 Speakers
Hans Ulrich Obrist, Artistic Director of the Serpentine Galleries London and Sunny Rahbar, Director of The Third Line Dubai
Moderator
Dina Nasser Khadivi
Read More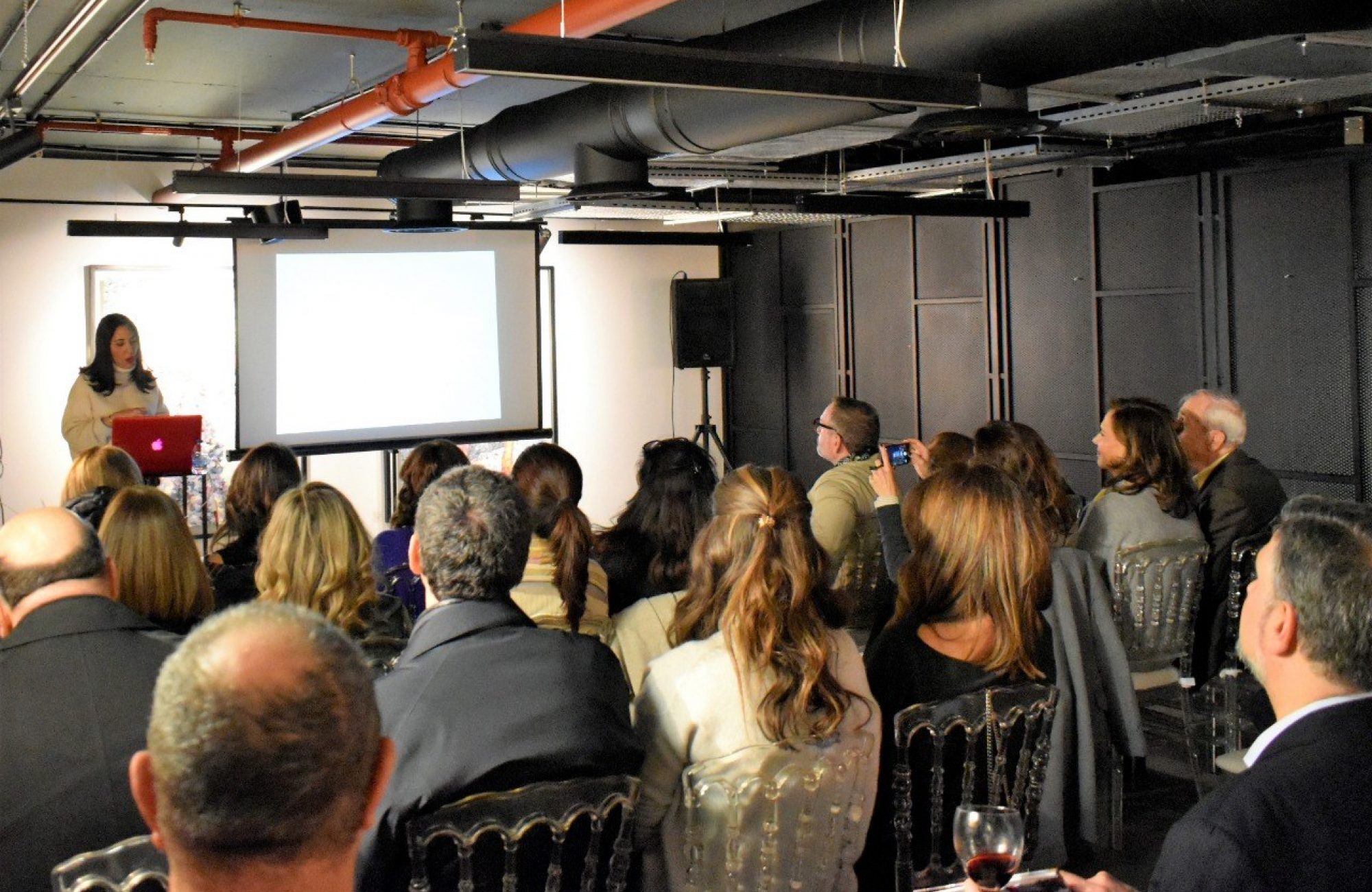 Speakers
Dina Nasser Khadivi, Founder of DNK Art Consulting and Christie's Consultant; Pablo del Val, Art Dubai Artistic Director
Overview
Looking to start a collection, invest in art or simply revive your own collection? While prices in the Art world are defined by the standard laws of supply and demand the art market remains different to most markets due to additional variables and trends involved. These variables are often not what one would assume. Dina Nasser-Khadivi will give insights on what it means to collect and be a collector and will guide you on which steps to take to enter and navigate the market with caution while Pablo Del Val will give a background on the history of collecting including some of the most significant taste makers who revolutionised the art world from the Medici famili to Muiccia Prada.
Read More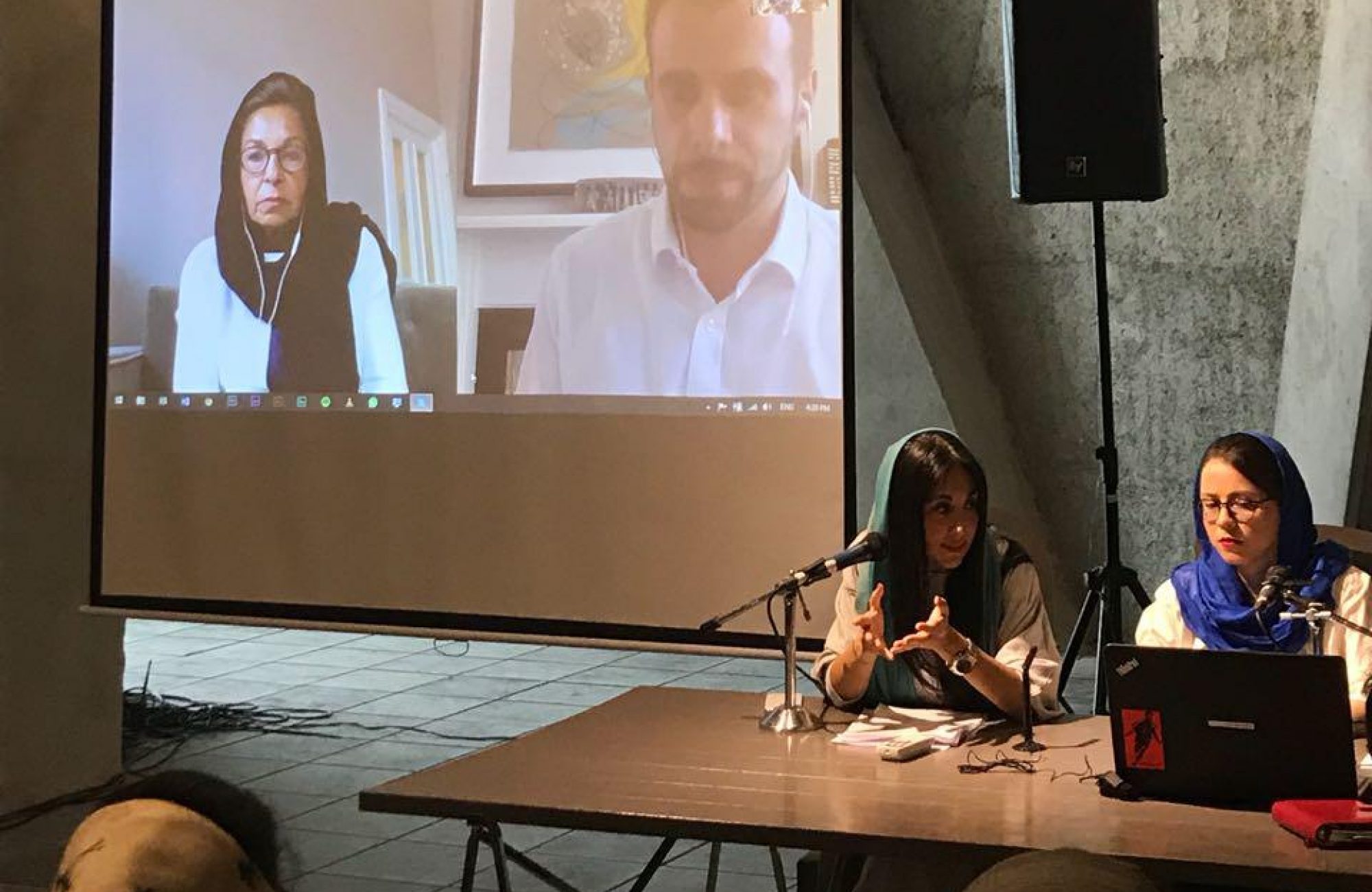 Speakers
Zahra Jahan-Bakhsh, PhD graduate from Sorbonne University in Paris specialized in modern and contemporary art value of the Middle East; William Lawrie, co-founder of Lawrie Shabibi and former director of the Contemporary Middle Eastern Art Department at Christie's; Roxane Zand Deputy Chairman Sotheby's Middle East
Moderator
Dina Nasser Khadivi, Independent Curator and International Consultant specialised in Middle Eastern Modern and Contemporary Art at Christie's.
Read More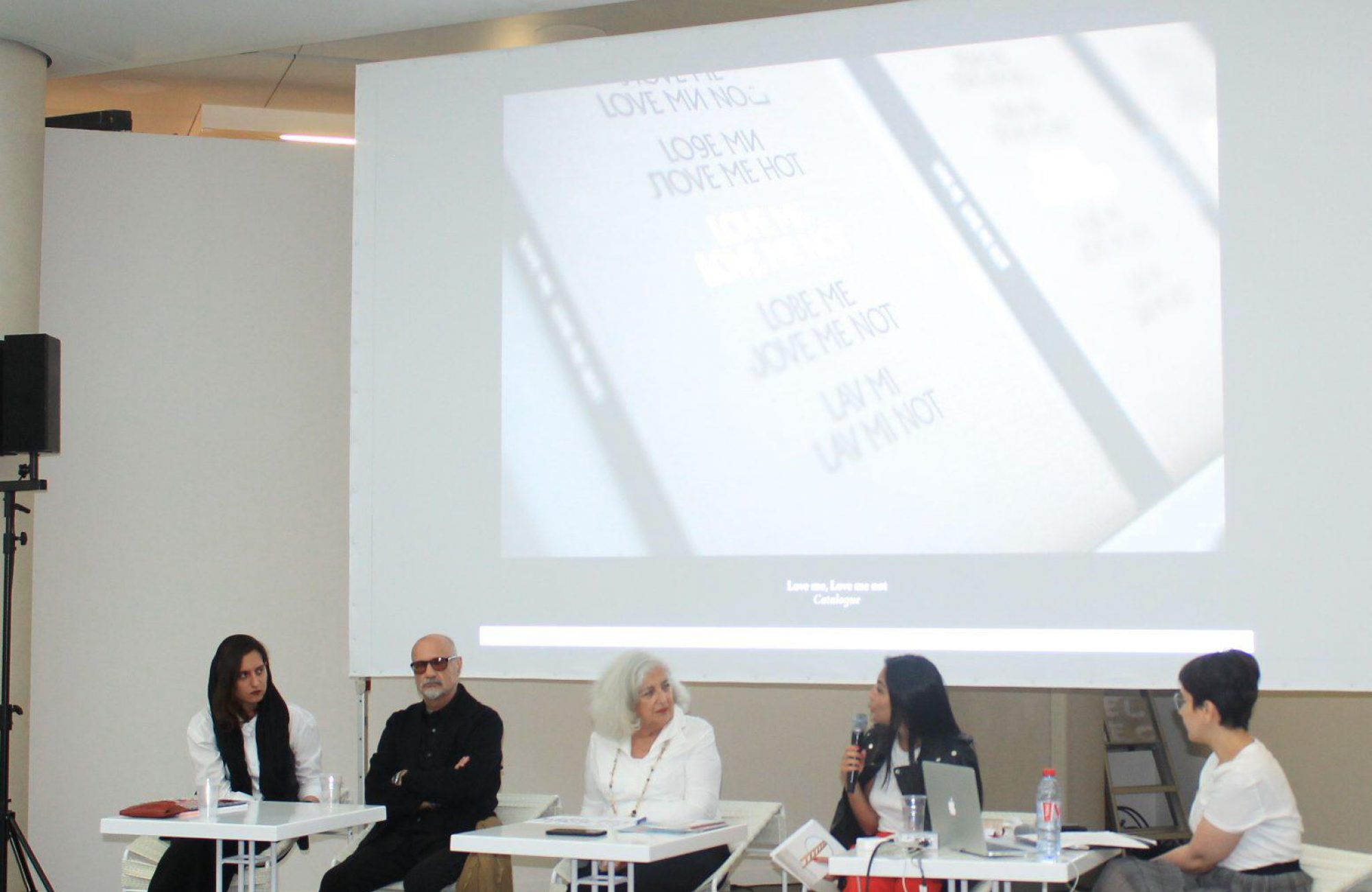 Speakers
Fereydoun Ave, Artist; Dornaz Hajiha, Film-Maker; Rose Issa, Writer, Curator and Publisher; Dina Nasser Khadivi, Independent Curator and International Consultant Specialised in Middle Eastern Contemporary Art at Christie's
Moderator
Fereshteh Moussavi, Art Director and Curator, PhD Curatorial/Knowledge, Goldsmiths University of London
Overview
The panel aims to discuss the contemporary condition of Iranian art both locally and globally from various aspects encompassing educational, artistic and economical angles. Whilst the exhibition presented a historiographical review of of the relation between art and society in Iran.
Read More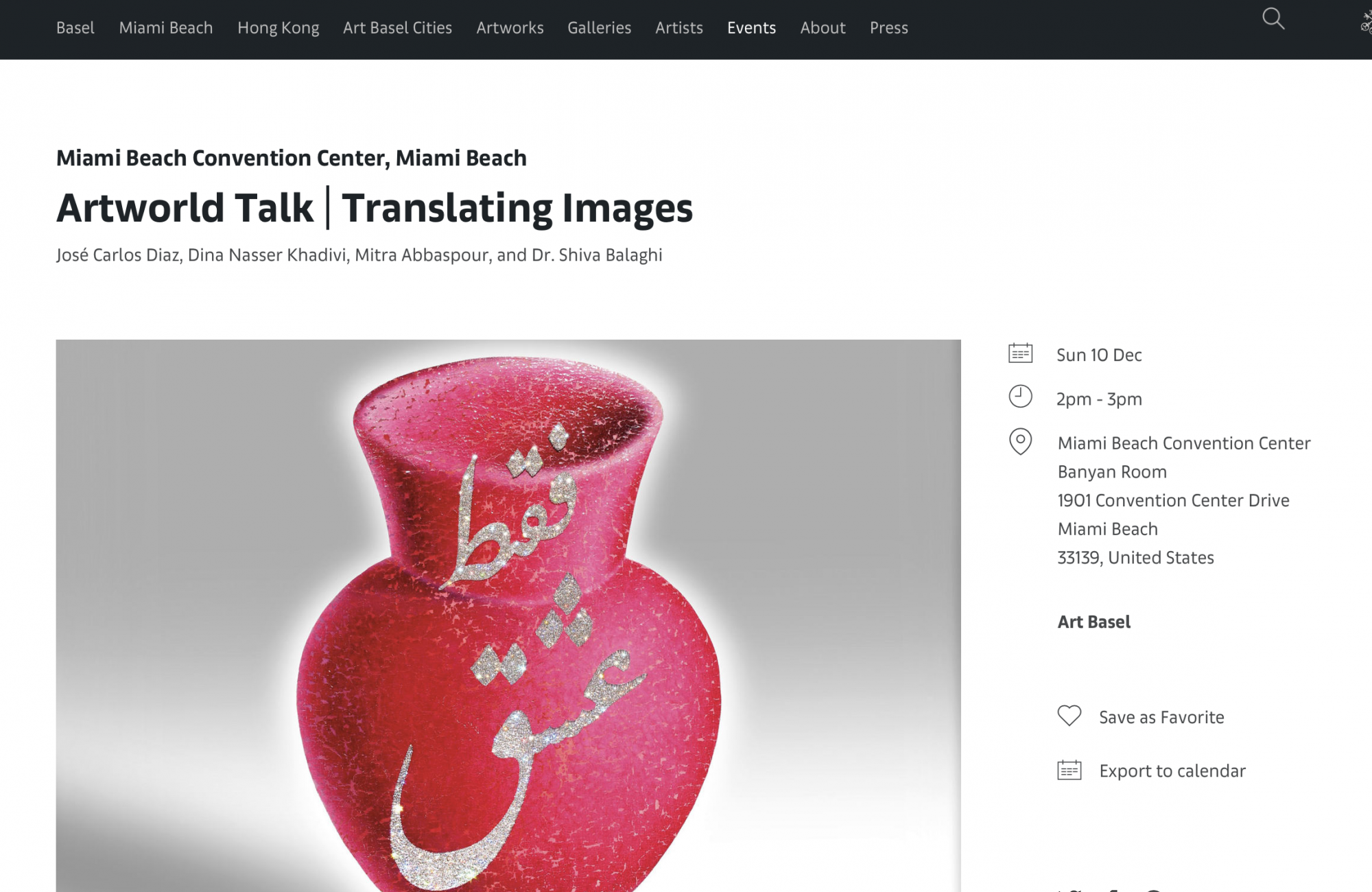 Speakers
José Carlos Diaz, Chief Curator, The Andy Warhol Museum, Pittsburgh; Dina Nasser Khadivi, Independent Curator and Art Consultant, Geneva; Mitra Abbaspour, Independent Curator, New York
Moderator
Dr. Shiva Balaghi, Independent Scholar, Los Angeles
Overview
In an increasingly global art world images travel across time and space taking on new meanings as they are appropriated, reimagined and presented in diverse contexts. Inspired by sampling in music, Iranian artist Farhad Moshiri appropriates imagery from the past as well as everyday objects, and American cinema to create his own signature art. In light of his current exhibition at the Andy Warhol Museum, the panelists explore the salient questions raised by Moshiri's art and its exhibition in this particular venue: How does art mediate the world of things and the world of values? Can the art of visual splicing disrupt notions of identity and authenticity? How does visual language translate on a horizontal level, both cross-culturally and globally? What is the role, significance and method of attribution when 'sampling' imagery?
Read More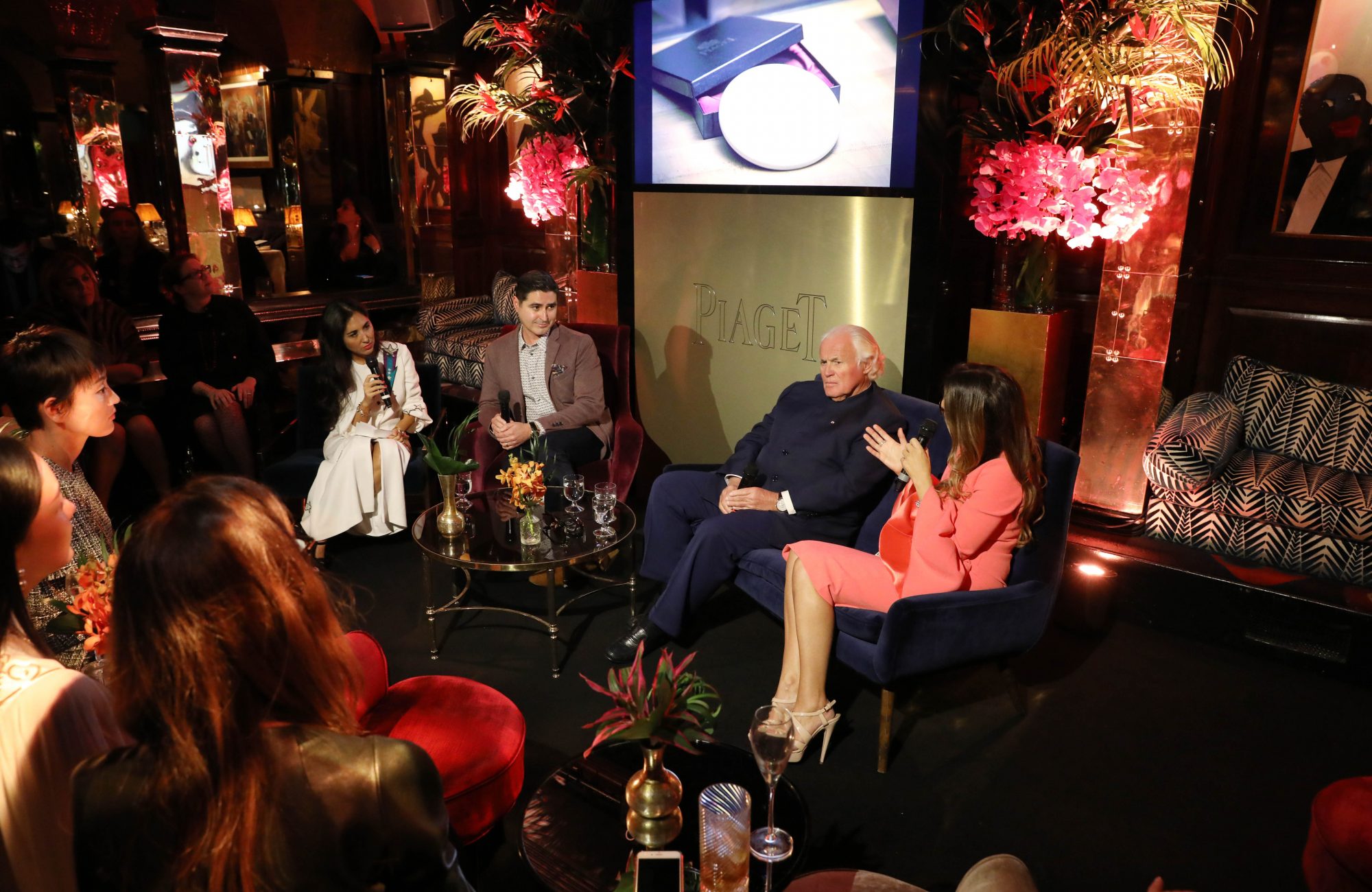 Speakers
Yves Piaget, Piaget Preseident: Jose Diaz, Chief Curator of the Andy Warhol Museum; Chabi Nouri, CEO Piaget
Moderator
Dina Nasser Khadivi independent curator specializing in International Contemporary Art
Overview
The relevance of preserving legacies, in this instance that of an iconic artist -And Warhol- and that of a timeless brand -Piaget- and how this collaboration came together and became linked through the concept of Andy Warhol's Time Capsules. The concept of preserving Time by Warhol in parallel to Piaget's watchmaking legacy will be also be a focal point.
Read More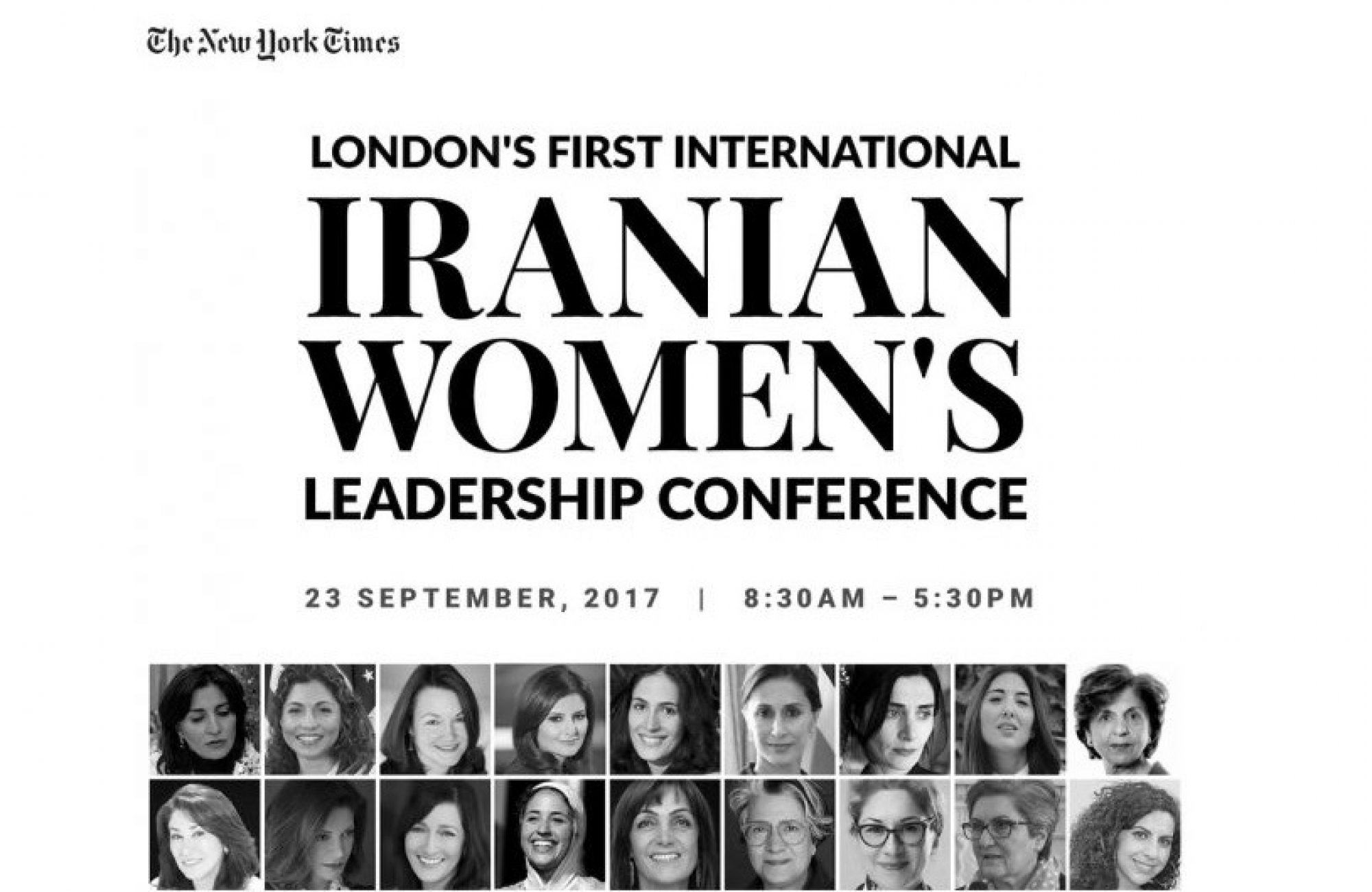 Speakers
Shirley Elghanyan, founder of Magic of Persia; Afsoon, artist; Bita Ghezelayagh, artist; Dina Nasser-Khadivi, independent curator and consultant specialising in International Contemporary art.
Moderator
Leyla Fakr, independent curator and producer
Overview
Iranian contemporary and modern art is increasingly gaining critical international attention. Its local art market is equally at its height of vibrancy opening foundations and commercial galleries at fast pace. The panel will discuss the increasing importance of women in cultivating cross cultural projects as well as formulating and shaping Iranian art and its culture. What are the strength of women in the art world and how are they shifting the history of Iranian art? What does Iranian Contemporary art mean outside of it geography and what is the role of women artists and curators to express its constantly shifting national identity?
Read More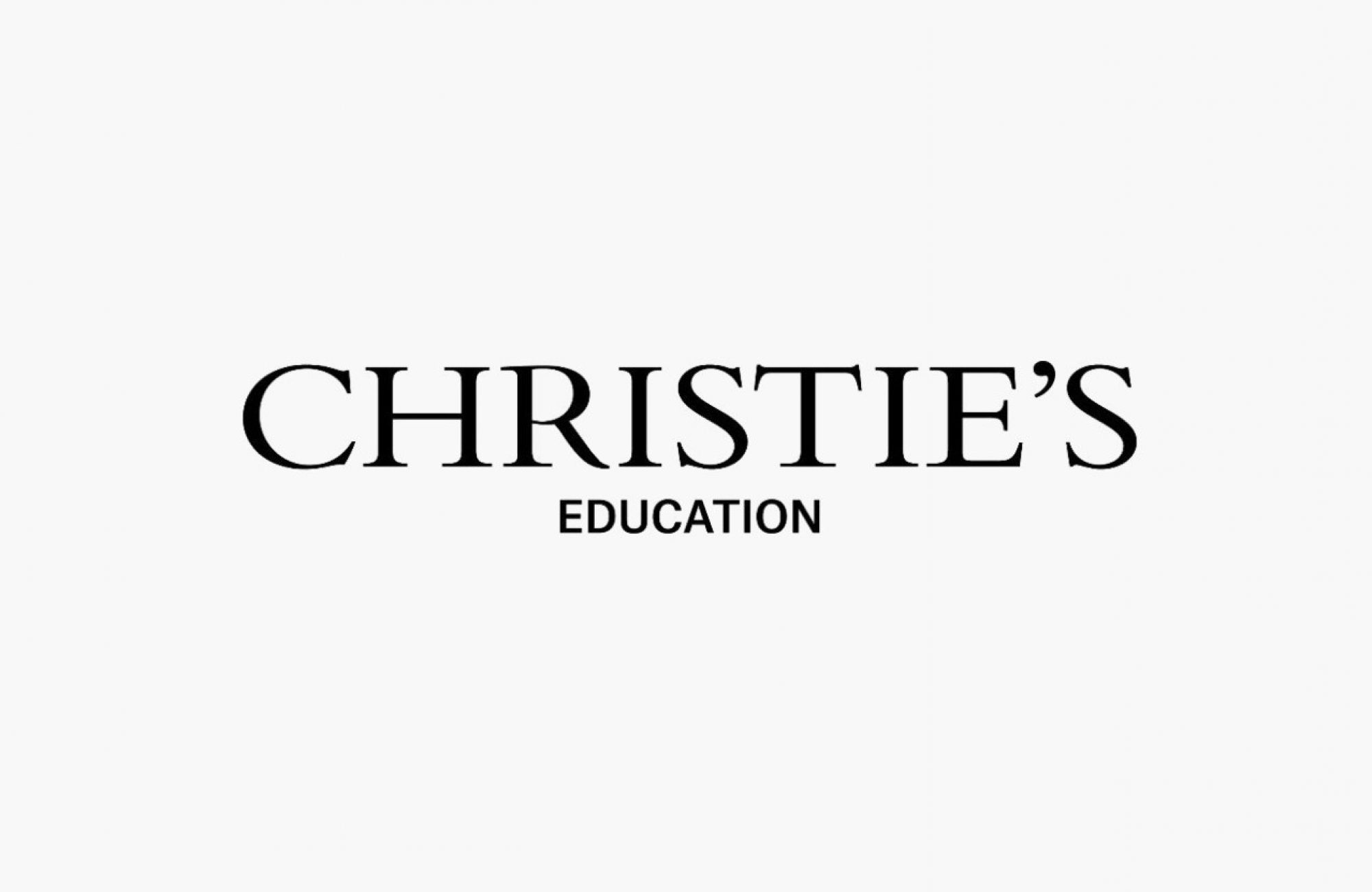 Overview
Farhad Moshiri: LIFE IS BEAUTIFUL
Utilizing a repertoire of mediums, candy colors and tools, Moshiri critically examines pertinent contemporary issues and plays with the codes of modernism. This session will offer a better understanding of his practice and evolution over a span of 20 years. Dina Nasser Khadivi recently produced and edited the first major monograph published about the artist with SKIRA Rizzoli.
Read More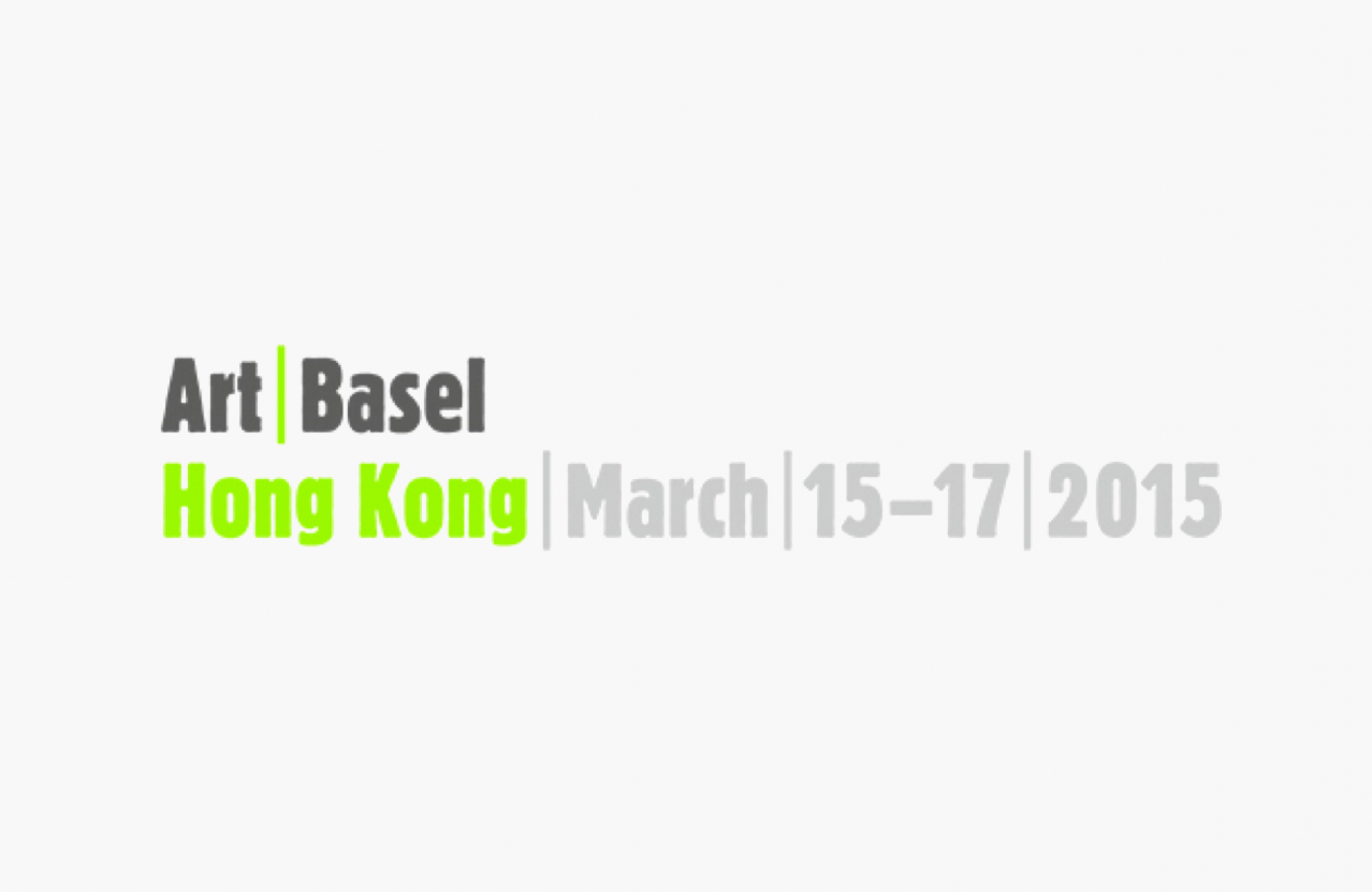 Speakers
Suad Garayeva, Curatorial Director Exhibitions and Permanent Collection, Yarat, Baku; Dina Nasser-Khadivi, Curator and Founder of DNK Art Consulting, Geneva/Dubai; Taus Makhacheva, Artist, Makhachkala; Mila Askarova, founder and Director of Gazelli Art House, London/Baku
Moderator
Princess Alia Al-Senussi, London
Read More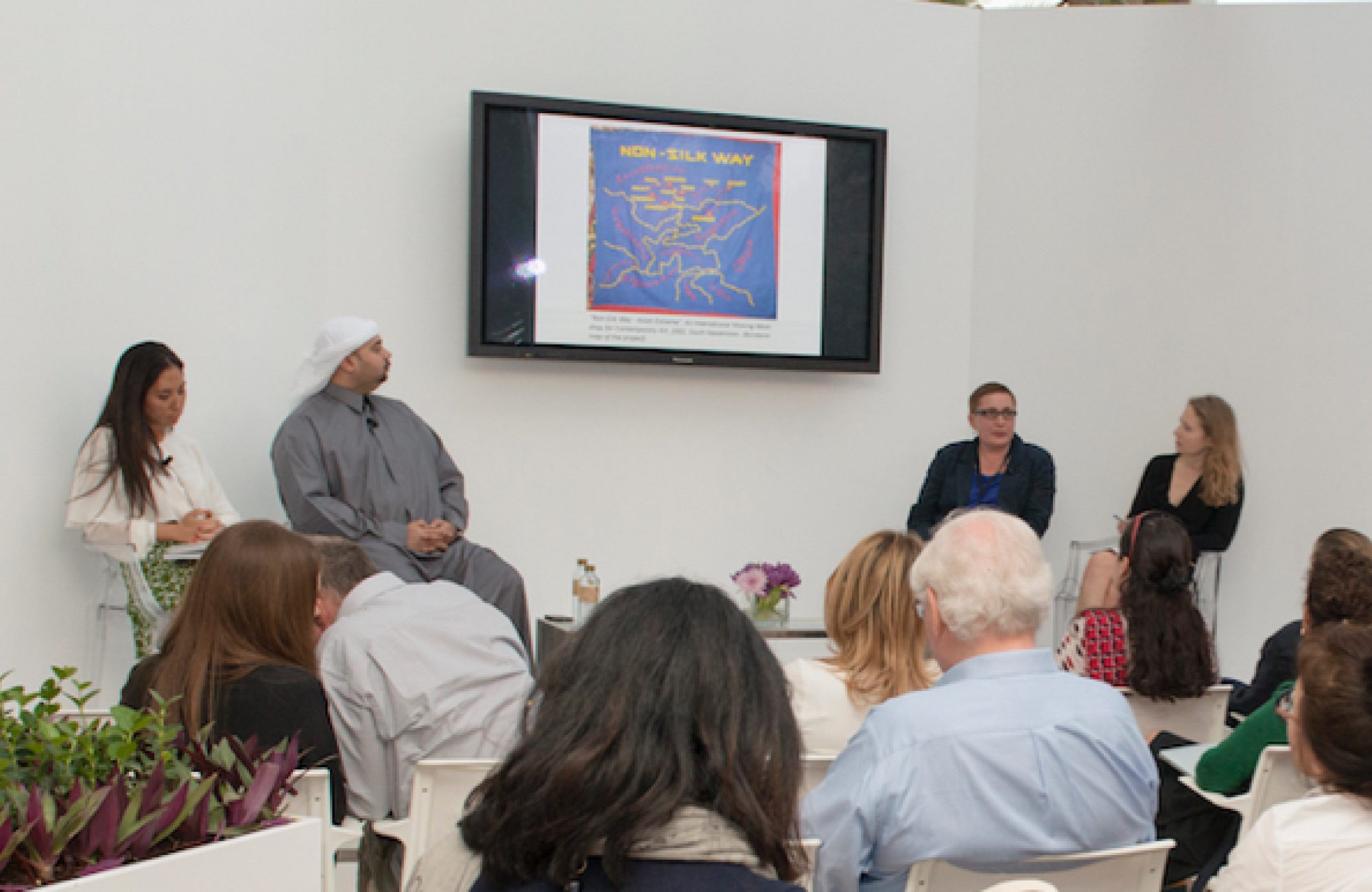 Speakers
Dina Nasser-Khadivi (Independent curator, DNK Art Consulting), Yuliya Sorokina (Director, Asia Art+, Almaty), Bashar Al Shroogi (Founder and director, Cuadro Art, Dubai)
Moderator
Joanna Warsza (curator, Georgian Pavilion in the Venice Biennale, 2013, and curator, public programs, Manifesta 10, St. Petersburg, Russia)
Overview
This series of talks features leaders and innovators from the worlds of art, business and philanthropy exploring the latest global trends. In 2014, Terrace Talks focused on two arts scenes in particular: a stellar panel highlights the legacy of Pakistan's modernist artists, through the eyes of two of today's best-known practitioners, while two talks were devoted to the arts scenes of Central Asia and the Caucasus. Art Dubai was also delighted to partner with the forthcoming Aga Khan Museum in Toronto, hosting a special conversation between the museum's first director Henry Kim and Sultan Sooud Al Qassemi, founder of Sharjah's Barjeel Foundation and one of the UAE's foremost experts on modern and contemporary Arab art.
These talks were held on the terrace of The Abraaj Group Lounge and were open to Collectors Circle and VIP guests and by invitation only.
Read More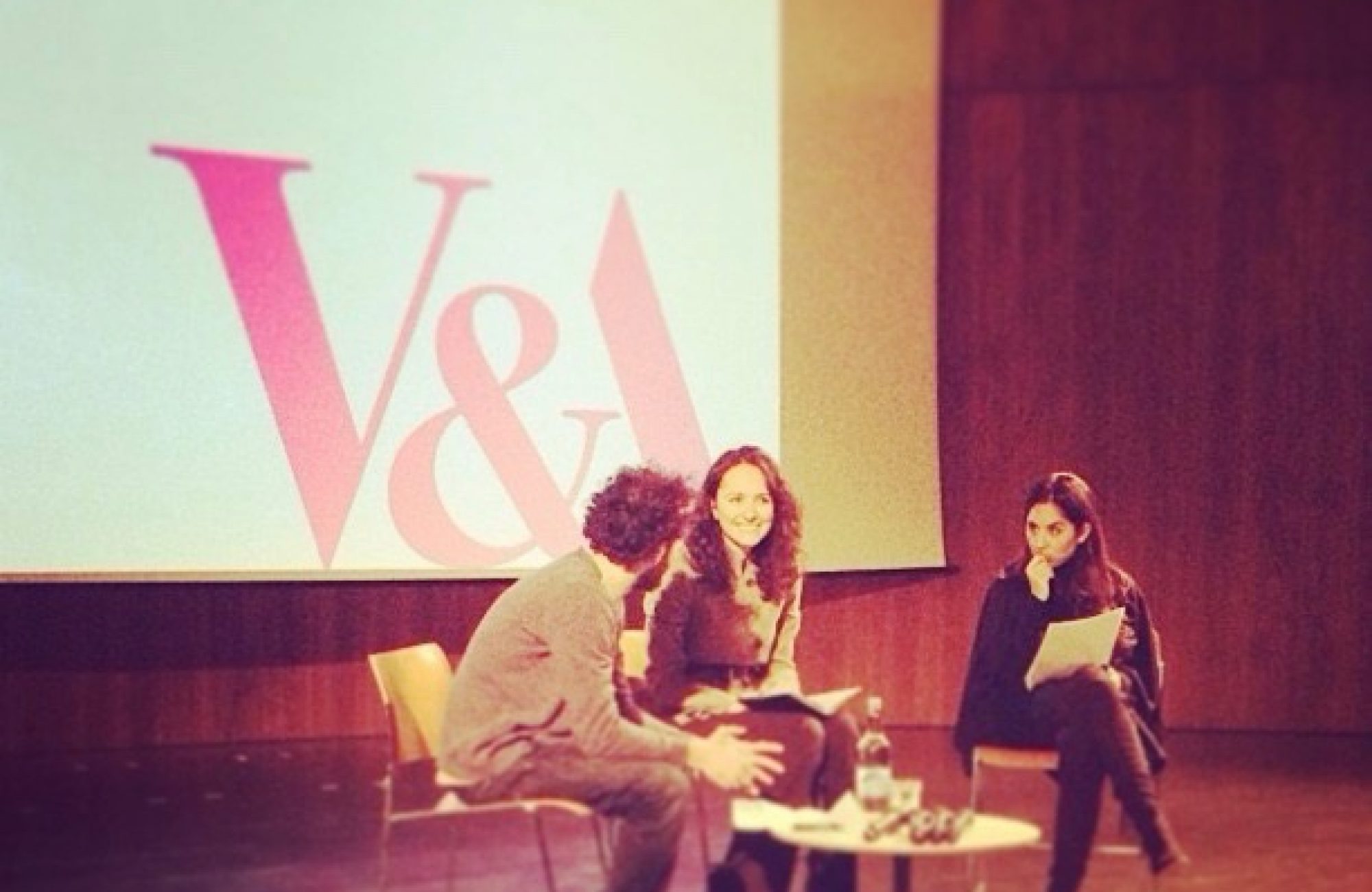 Speakers
Faig Ahmed, artist; Suad Garayeva, writer and curator specialising in art of Russia, the Caucasus and Central Asia ; Dina Nasser Khadivi independent curator and consultant, specialising in Contemporary art from the Middle East, Iran and the Caucasus.
Overview
Jameel Prize short-listed artist Faig Ahmed, Dina Nasser-Khadivi and Suad Garayeva discuss the cultural landscape and developments in contemporary art in Azerbaijan with reference to works in the Jameel Prize 3 exhibition which was on display in the Porter Gallery at the Victoria Albert Museum.
Read More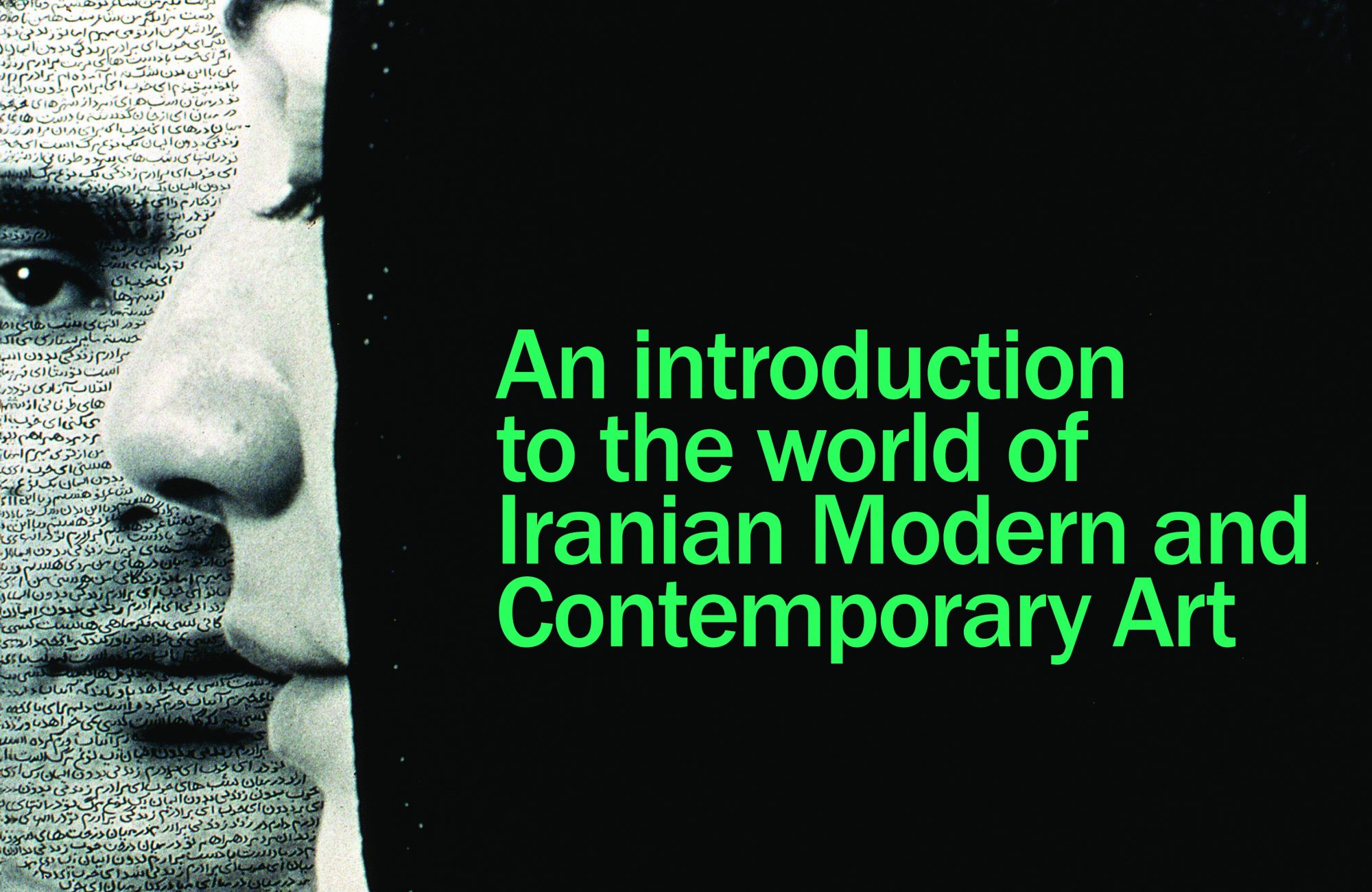 Speakers
Mohammed Afkhami, collector; Shirley Elghanian, founder of Magic of Persia, Leila Heller, founder of the Leila Heller Gallery in New York and Dubai, Dina Nasser Khadivi specialist in Iranian Modern and Contemporary Art and Christie's Consultant
Read More