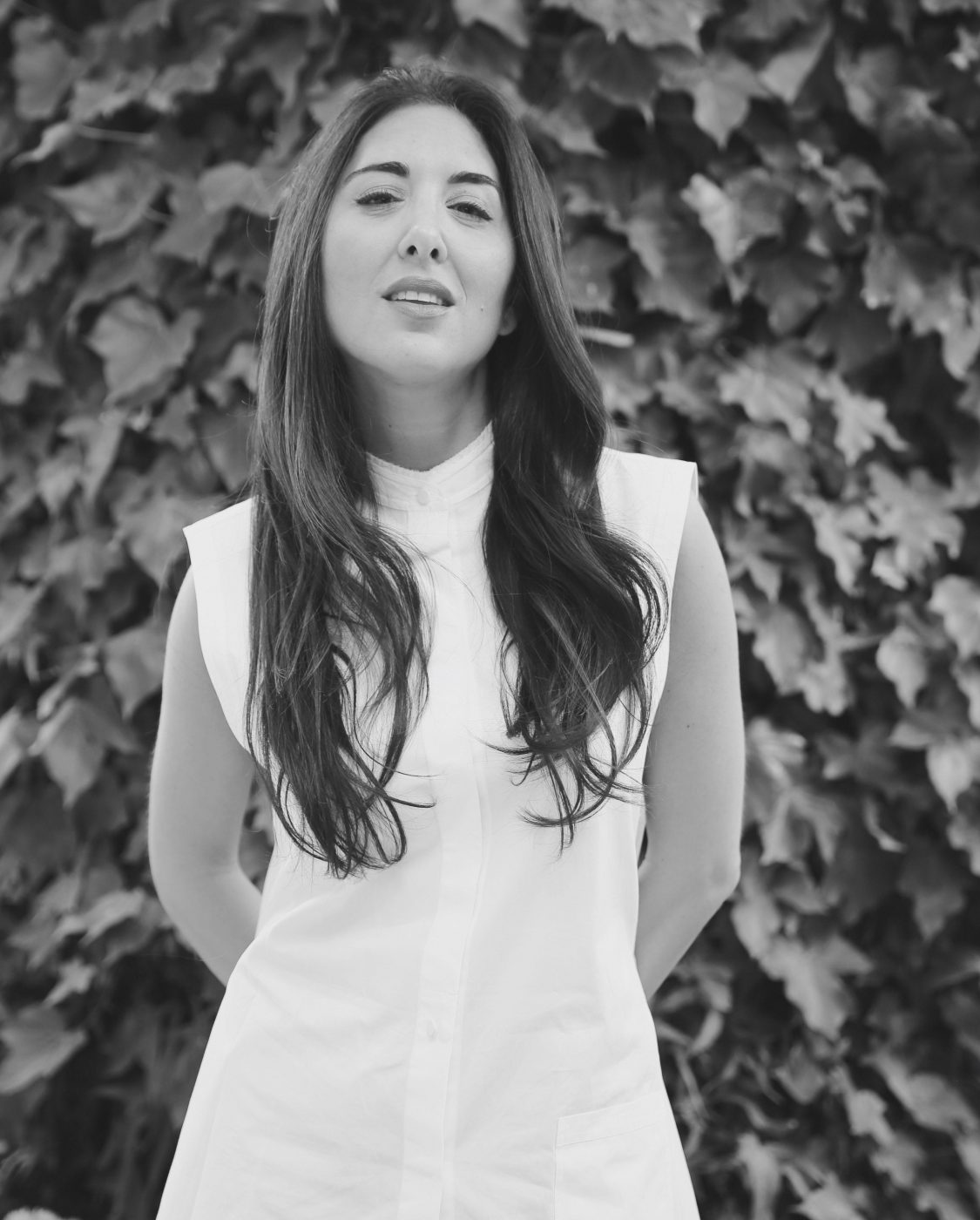 DNK Art Consulting played a crucial role in helping The Andy Warhol Museum launch Farhad Moshiri's first museum solo exhibition and the accompanying catalogue. DNKAC was responsible for liaising between the studio and the Warhol, securing seminal works for the show, directing the design and creative content of the exhibition catalogue, and helping the Warhol raise funds for the exhibition and publication. We could not have done Farhad Moshiri: Go West without her help.
Jose Diaz, Chief Curator at the Andy Warhol Museum, Pittsburg, USA
Educated between Europe and the USA, Dina originally started working with Christie's Geneva in 2000 before moving to their offices in London and later New York where she remained until 2007. During this time, she worked in their 19/20th Century European Art department with a focus on the Orientalists and was often regarded as one of the key specialists to have revived that market.
In 2006, Dina was part of the team that launched the Middle Eastern Modern and Contemporary Art auctions for Christie's in Dubai. These auctions are often cited as the catalyst for commercial and institutional interest in this field. In 2007, while she resigned from her full-time position at Christie's to pursue independent projects, she remained as their consultant until 2023 focusing on client and business development in the Middle East and beyond.
In addition to supporting the market, Dina has often been recognized as having been instrumental in building the profile for the Iranian Modern and Contemporary Art field by developing an international platform for the artists through numerous awareness-raising initiatives, including the symposium "An Introduction to the World of Iranian Modern and Contemporary Art" held at the Solomon R. Guggenheim Museum in New York, The Museum of Fine Arts in Houston, and the Museum of Contemporary Art in Los Angeles (2010).
In 2013, she made her curatorial debut with the groundbreaking exhibition "Love Me, Love Me Not" at the 53rd Venice Biennale, a project in collaboration with Yarat which later travelled to the Zaha Hadid-designed Heydar Aliyev Center (2014). This exhibition helped spark cultural interest in the region along with her project in collaboration with Christie's in 2011. Azerbaijan was a great source of inspiration for Dina who curated several shows in Baku including Lalla Essaydi's retrospective "Beyond Time and Beauty" at the Museum of Modern Art (2013) as well as Shirin Neshat's inaugural exhibition "The Home of My Eyes" (2015) at the Yarat Contemporary Art Centre. Part of the installation for "The Home of my Eyes" was later shown at the Museo Correr during the 55th Venice Biennale in an exhibition curated by Thomas Kellein and were among the highlights of Neshat's retrospective at the Broad Museum in Los Angeles in 2019.
In addition to the catalogues of the exhibitions she curated, she also edited and produced the monograph for Lalla Essaydi "Crossing Boundaries, Bridging Cultures" (2015) published by ACR, Farhad Moshiri's double volume monograph published by SKIRA (2016) and collaborated the following year with the Andy Warhol Museum for Moshiri's first retrospective in the US "Go West" (2017).
Over the past decade, Dina has been increasingly focusing on cultural strategy with the aim of building bridges within the Global South and beyond. Her latest projects took place in Mexico (2020) and Saudi Arabia (2022).
With projects that have included curating private collections and advising institutions, Dina works globally. She has done public and private projects in London, Geneva, Cairo, Baku, Dubai, New York and Venice and has collaborated over the years with several renowned galleries including Barbara Gladstone, Galerie Thaddaeus Ropac, Galerie Perrotin and The Third Line. Dina has also participated in various talks and panel discussions in locations including the Victoria Albert Museum, London; The Metropolitan Museum of Art, New York and Art Basel Miami among others and has provided commentary on the markets she has worked with for various international publications including The New York Times, The Financial Times, Architectural Digest and Le Quotidien de L'Art. She is a member of the TATE Middle Eastern and North African Acquisition Committee and regularly supports charity auctions and non-profit organisations such as Magic of Persia and Bidoun.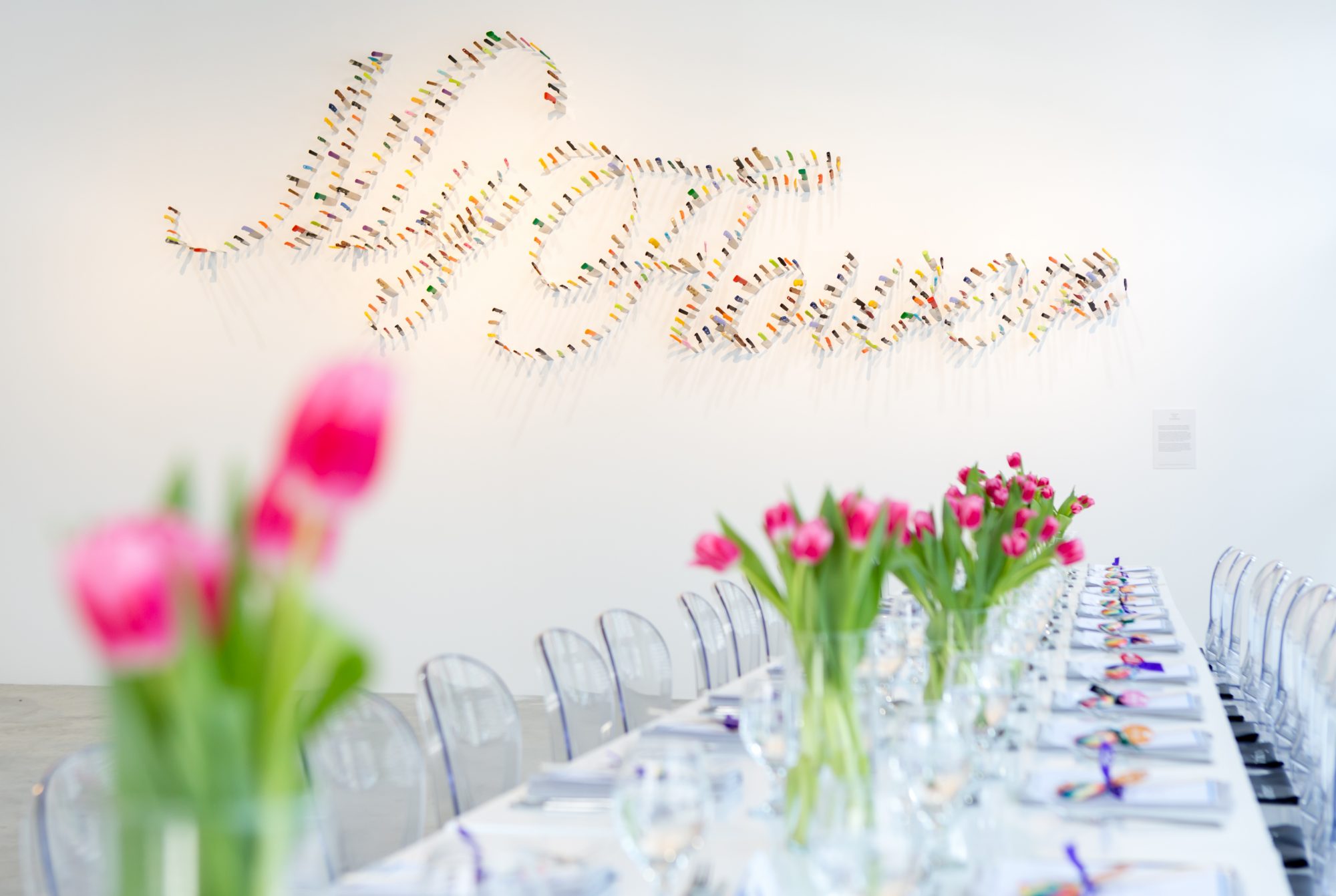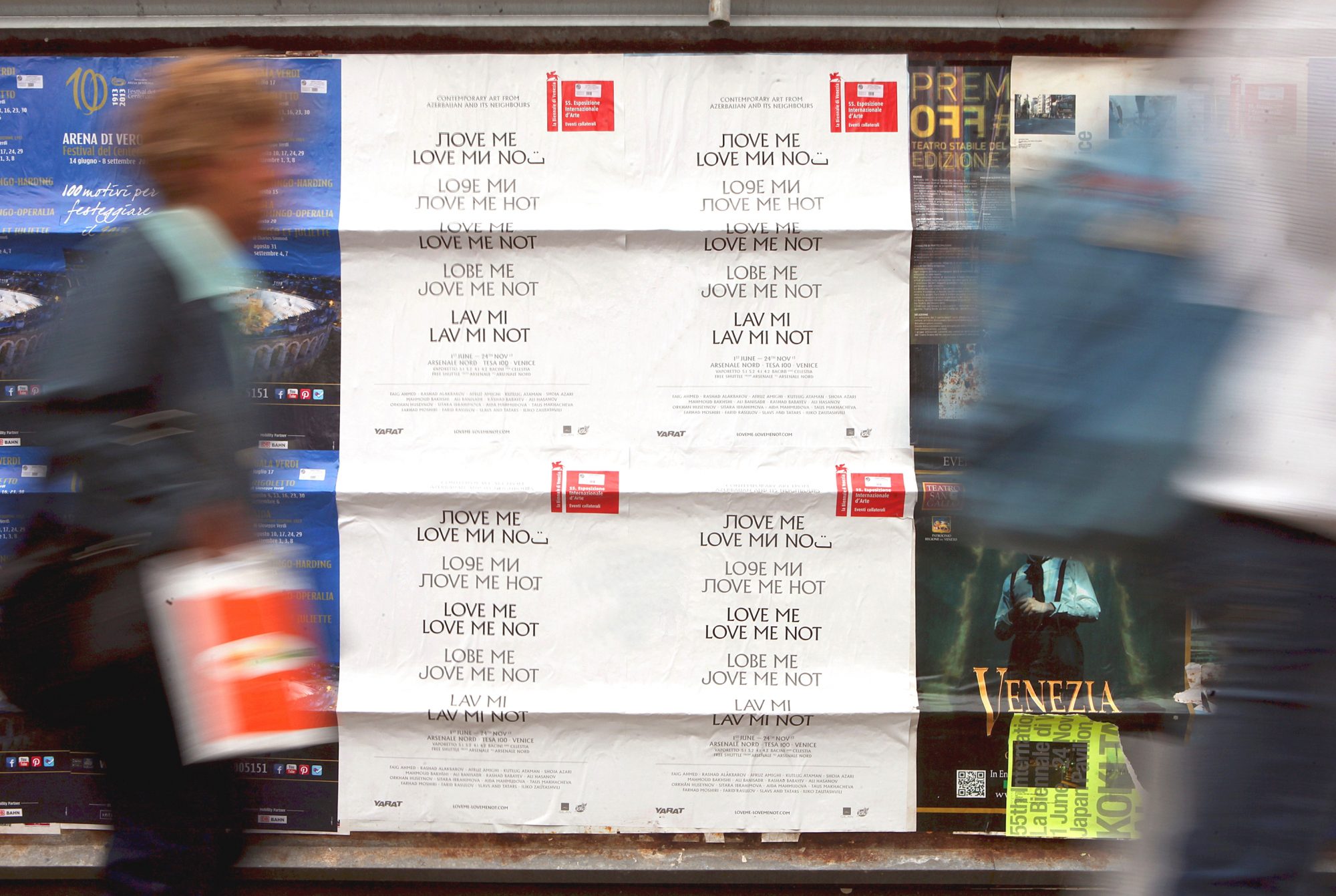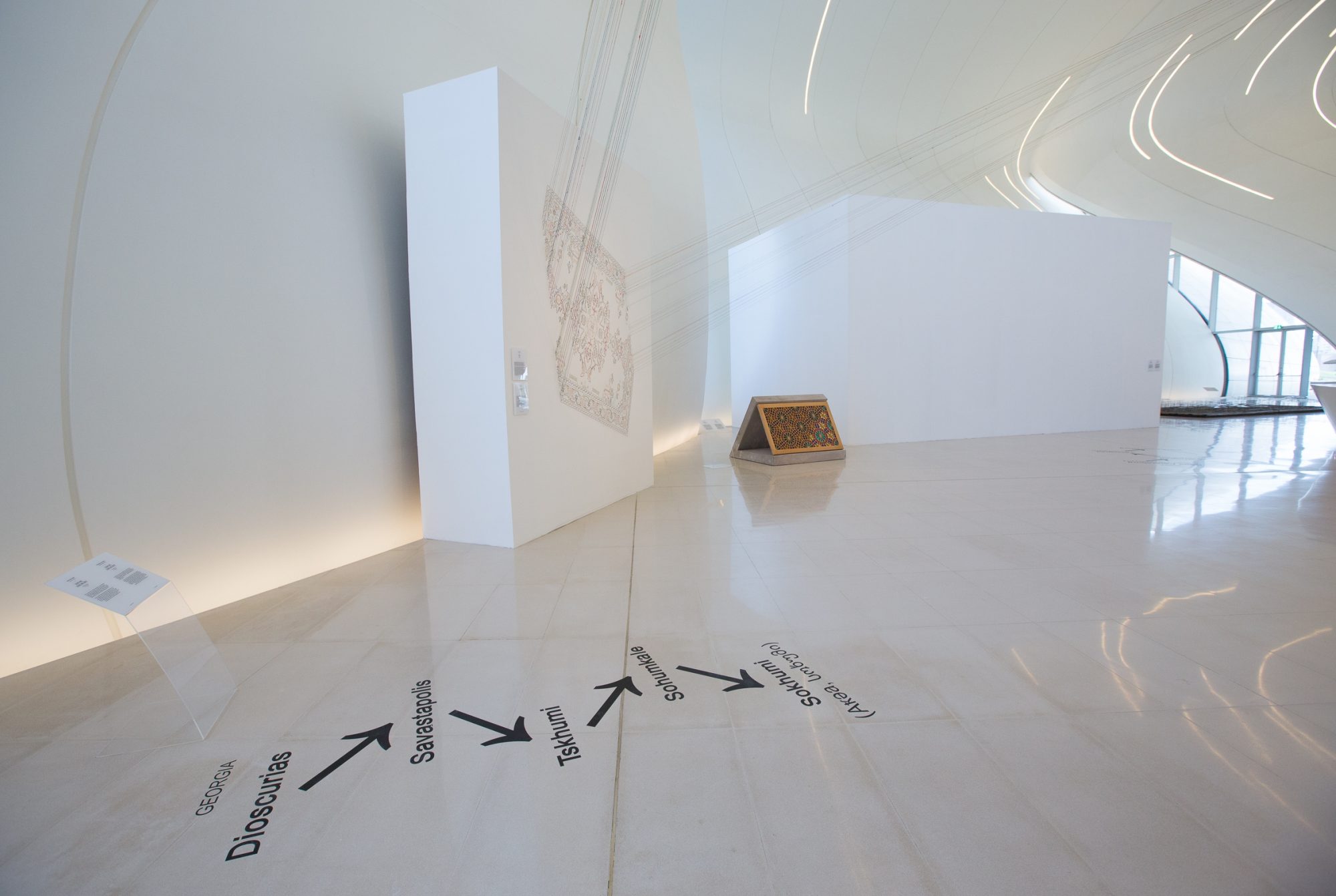 Selected Press
---
2018
2018
2016
2016
2015
2013
2012
2009
Publications
---
2017
Go West
Exhibition catalogue published on the occasion of the Farhad Moshiri Retrospective "Go West" at the Andy Warhol Museum in Pittsburgh, Contributors: Jose Diaz, Dr Shiva Balaghi, Mitra Abbaspour
2016
Farhad Moshiri "Life is Beautiful"
Double Volume Monograph published by Skira. Contributors: Negar Azimi, Maryam Ekhtiar, Vassilis Oikonomopoulos, Aram Moshayedi
2015
Shirin Neshat "The Home of My Eyes"
Exhibition catalogue published on the occasion of the inaugural exhibition at the Yarat Contemporary Art Centre in Baku, Azerbaijan, Contributors: Dina Nasser Khadivi, Mitra Abbaspour
2015
Lalla Essaydi "Crossing Borders Bridging Cultures"
Monograph published by ACR. Edited by Dina Nasser-Khadivi, with contributions by Mitra Abbaspour, Maryam Ekhtiar, Stéphane Guégan, Kinsey Katchka and Nawal El Saadawi
2014
Love Me, Love Me Not
Exhibition catalogue published on the occasion of the exhibition at the Heydar Aliyev Centre in Baku, Azerbaijan, Contributors: Dina Nasser Khadivi, Mitra Abbaspour, Negar Azimi, Nicholas Cullinan, Aida Mahmudova, Slavs and Tatars
2013
Love Me, Love Me Not
Exhibition catalogue published on the occasion of the exhibition at the 53rd Venice Biennale , Contributors: Dina Nasser Khadivi, Mitra Abbaspour, Negar Azimi, Nicholas Cullinan, Aida Mahmudova, Slavs and Tatars
I always have been impressed by Dina's energy and boldness and I have no doubt we will have many more projects together. The ones done so far, for Farhad Moshiri in particular, have been crucial.
Emmanuel Perrotin, Founder of Galerie Perrotin Paris, New York, Hong Kong, Shanghai
Because of my background in art, I was particularly interested in Dina's innovative ideas for influencer outreach—they sparked some ideas of my own and left me with the sense that we'd make an excellent collaborative team.  I was immediately inspired to work with her, and knew that collaborating with her in an exhibition, catalogue, and later a book, added value to work and my artistic career in general.
Lalla Essaydi, Artist, based between New York and Marrakesh